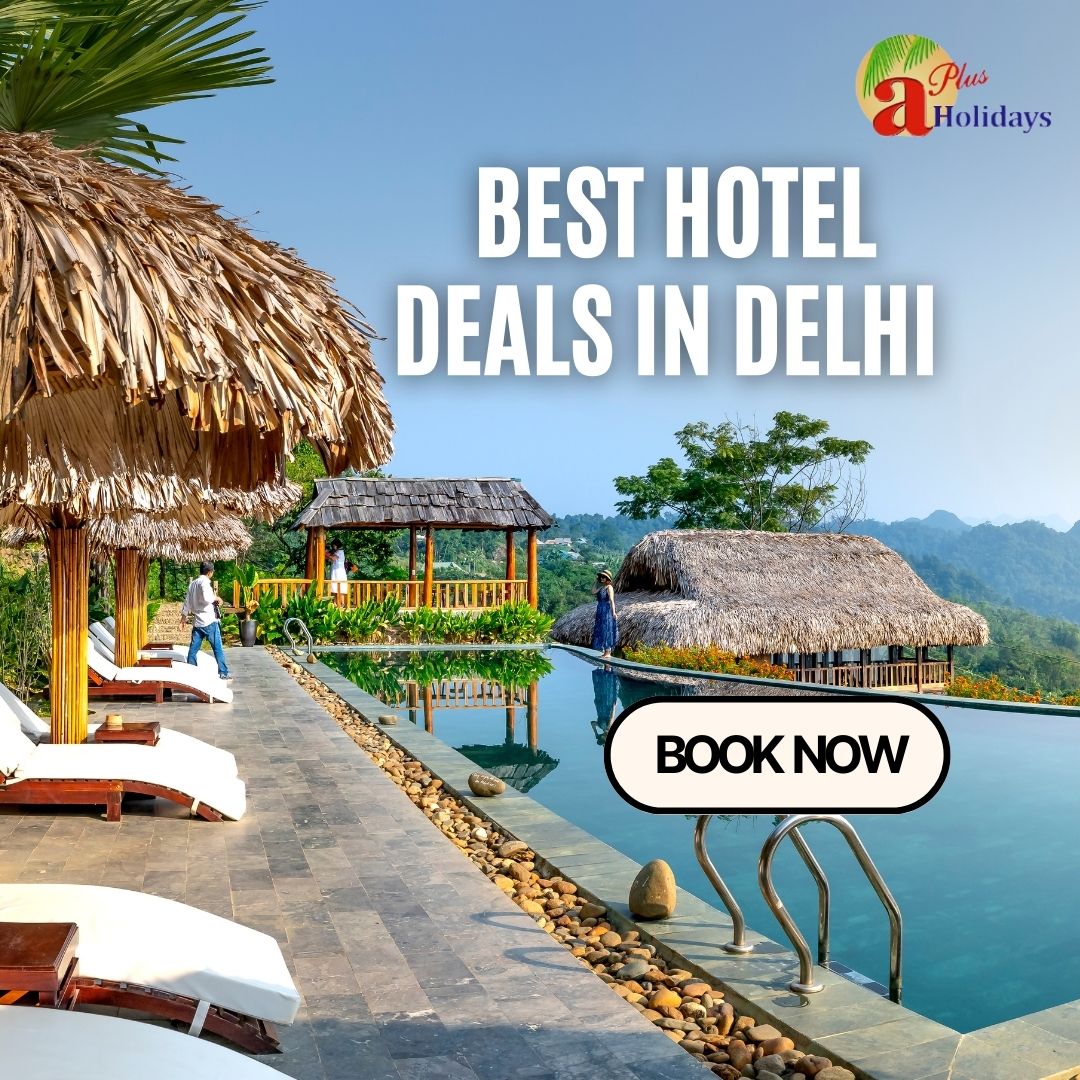 Unlocking Exclusive Hotel Deals in Delhi with AplusHolidays
Delhi, the dynamic heart of India, beckons travelers from around the globe with its diverse cultural tapestry, historical marvels, and bustling markets. While exploring this enchanting city, finding the best hotel deals can significantly enhance your travel experience. At AplusHolidays, we understand the importance of a comfortable and budget-friendly stay. Let us guide you through the treasure trove of exclusive hotel deals that Delhi has to offer.
The Diversity of Delhi's Accommodations
Delhi caters to every traveler's needs with a wide array of accommodations, ranging from luxurious 5-star hotels to cozy budget stays. Whether you prefer the bustling ambiance of Connaught Place, the historical charm of Old Delhi, or the tranquility of South Delhi, you'll find a hotel that suits your preferences. AplusHolidays offers a curated selection of hotels in various neighborhoods, ensuring you have the perfect base for your Delhi exploration.
Factors to Consider When Booking a Hotel
Choosing the right hotel is crucial for a memorable trip. At AplusHolidays, we recommend considering factors like location, budget, and amenities. Our user-friendly booking platform allows you to filter hotels based on these criteria, making it easier to find your ideal accommodation. Booking online also provides the convenience of comparing prices, reading reviews, and securing your stay in advance.
Tips for Finding the Best Hotel Deals
Securing the best hotel deals in Delhi is a skill that can save you money for more adventures. AplusHolidays suggests booking in advance, taking advantage of last-minute deals, and exploring loyalty programs. Our partnerships with hotels in Delhi often result in exclusive discounts and promotions, ensuring you get the most value for your money.
Exploring Delhi on a Budget
Opting for affordable accommodations frees up your budget to explore Delhi's vibrant street food, bustling markets, and cultural attractions. AplusHolidays can recommend budget-friendly stays without compromising on comfort or safety. Our aim is to make your Delhi experience not just affordable but also unforgettable.
The Luxury Experience
For those seeking opulence, Delhi boasts a selection of luxurious hotels that redefine indulgence. AplusHolidays can arrange your stay in premium hotels, offering world-class amenities and personalized services. Experience the city like royalty while enjoying the finest that Delhi has to offer.
Best Time to Visit Delhi for Hotel Deals
The timing of your visit can impact hotel prices. Delhi experiences peak tourist seasons, but AplusHolidays can guide you to the best times to secure excellent deals. Be it during the vibrant festivals or the serene off-season, we ensure you get the best value for your stay.
Online Resources and Booking Platforms
Navigating the multitude of online booking platforms can be overwhelming. AplusHolidays simplifies the process by recommending trusted websites and apps for booking hotels in Delhi. Our expertise allows you to make informed choices and avoid any booking hassles.
Real-Life Testimonials
Don't just take our word for it – hear from fellow travelers who have experienced Delhi's hospitality through AplusHolidays. Their testimonials highlight the seamless booking process, excellent deals, and the transformative impact of choosing the right accommodation.
In conclusion, your Delhi adventure begins with securing the best hotel deals, and AplusHolidays is your trusted partner in this journey. Unlock the treasures of Delhi with our exclusive hotel deals, ensuring a memorable and budget-friendly stay. Join us in exploring this incredible city, one exceptional hotel deal at a time.
Tags :
#best hotel deals in delhi
,
#5star hotels in delhi
,
# Best Hotel Bookings in Delhi
,
# Best 3 star Hotel Bookings in Delhi
,
# Best Hotel Bookings in Rohini
,
# Best Hotel Bookings in Pitampura
,
# Best Hotel Bookings in delhi north west