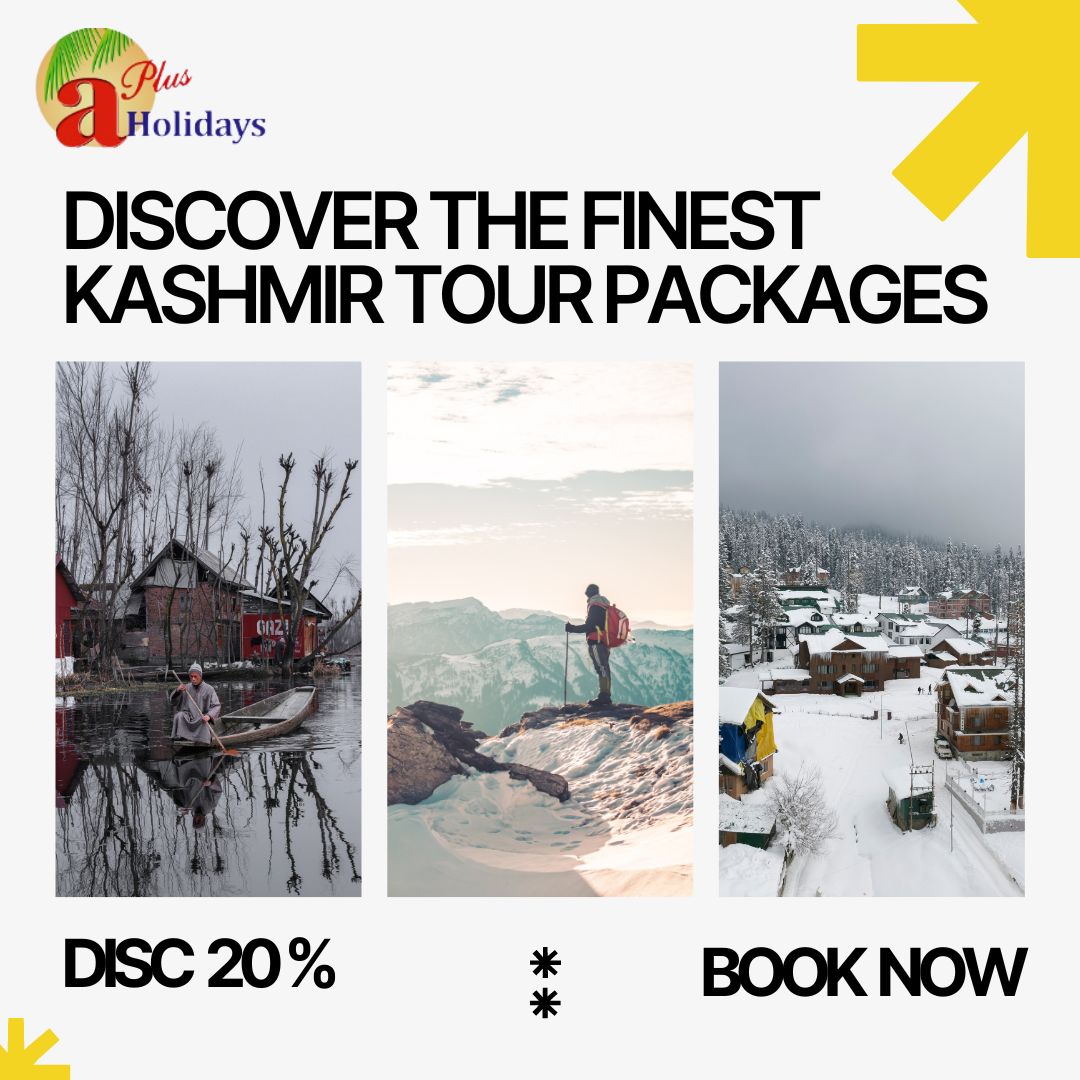 Are you searching for the best tour packages for Kashmir? Look no further! Aplusholidays brings you a selection of the most exceptional Kashmir tour packages that promise to make your trip to this paradise on Earth truly unforgettable.
Unveiling the Best of Kashmir
At Aplusholidays, we take immense pride in curating tour packages that showcase the very best of Kashmir's natural beauty and cultural richness. Our goal is to ensure that you have an experience like no other. Here's what sets our Kashmir tour packages apart:
1. Tailored Itineraries: We understand that every traveler is unique, and our tour packages reflect this. Whether you're a nature enthusiast, an adventure seeker, or a culture aficionado, we have the perfect itinerary for you.
2. Expert Guides: Our tours are led by knowledgeable and experienced guides who will not only show you the popular tourist spots but also reveal hidden gems and local secrets.
3. Diverse Accommodation Options: Choose from a wide range of accommodation options that suit your preferences and budget, from cozy homestays to luxury resorts.
4. Hassle-Free Planning: We take care of all the logistics, from airport transfers to sightseeing, so you can relax and enjoy your vacation.
5. Unforgettable Experiences: Immerse yourself in the beauty of Dal Lake, explore the enchanting Mughal Gardens, or embark on an adventure in the stunning landscapes of Pahalgam and Gulmarg.
Book Your Kashmir Dream Today!
When it comes to the best tour packages for Kashmir, Aplusholidays is your trusted partner. Our packages are designed to cater to all your travel needs and preferences, ensuring that you have a seamless and memorable journey.
To make your dream Kashmir vacation a reality, contact us today at 9911333197,9811042001. Our dedicated team is ready to assist you in selecting the perfect tour package that matches your desires and interests.
With Aplusholidays, you can be sure that you're choosing excellence, affordability, and safety. Our commitment to your satisfaction and safety remains unwavering.
Embark on a journey of discovery and enchantment with Aplusholidays. Kashmir is calling, and we have the ideal package to answer the call. Start planning your dream trip to Kashmir today!
Tags :
#Kashmir tour packages
,
#Srinagar sightseeing
,
#Dal Lake cruises
,
#Pahalgam adventure tours
,
#Houseboats in Kashmir
,
#Jammu and Kashmir tourism
,
#best toure pakage for kashmir